COLLECTION
I have the collection here at top and then every Episodes ratings that has aired down below.
TV GUIDE

All thses belong to Stephanie May. Collected on December 6th 2001.
Licence Plate Holder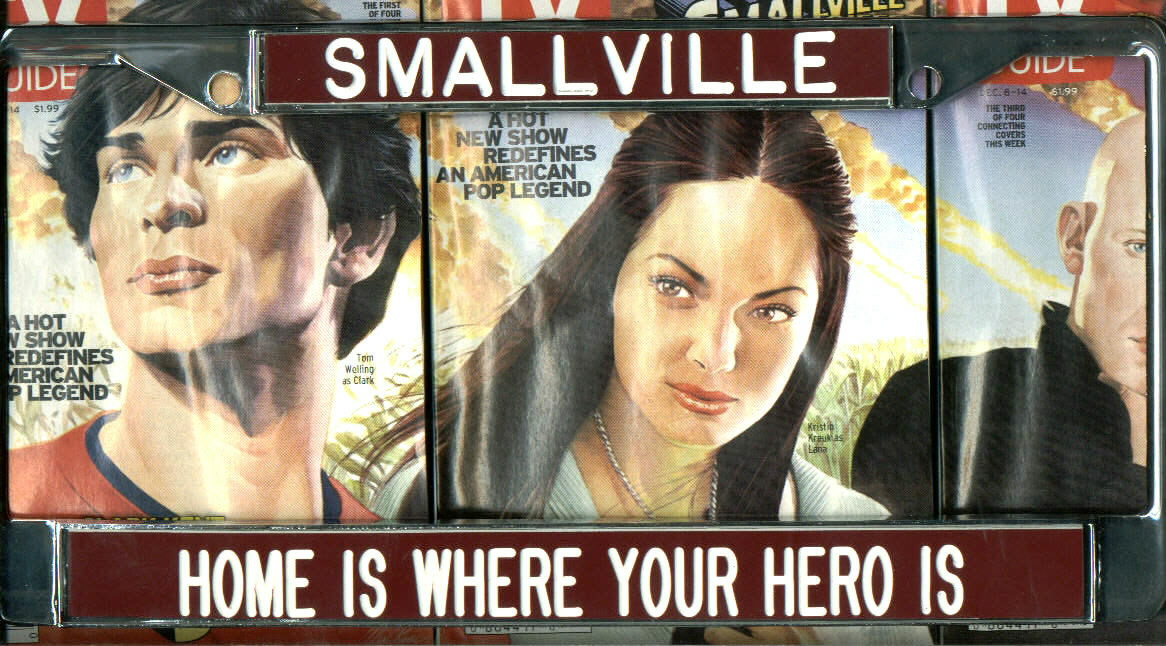 This is a Personal Licence plate holder that I had made for my truck. So when you see this you will know it is me.
This saying is COPYRIGTHED
MUSIC From The SHOW
Owned By Stephanie May, Highlighted Songs are the ones that were Played.
Click to Enlarge Pictures
THE CALLING: This CD has had a few songs in Smallville so far. Here is the play list.

1.Unstoppable* 2. Nothing's Changed 3.Wherever You Will Go* 4.Could It Be Any Harder 5.Final Answer 6.Adrienne 7.We're Forgiven 8.Things Don't Always Turn Out That Way 9.Just That Good 10.Thank You 11.Stigmatized

REMY ZERO: This CD has the Them Song from SmallVille. Here is the Play List.

1.The Golden Hum 2.Glorious#1 3.Out/In 4.Bitter 5.Perfect Memory 6.Save Me* 7.Belong 8.Over The Rails & Hollywood High 9.Smile 10.I'm Not Afraid 11.Impossibility

ENRIQUE IGLESIAS: This CD has one of the better song on here from Lana's Birthday when Clark gives her his gift. Here is the Play List.

1.Escape 2.Don't Turn Off The Lights 3.Love To See You Cry 4.Hero* 5.I Will Survive 6.Luve 4 Fun 7.Maybe 8.One Night Stand 9.She Be The One 10.If The World Crashes Down 11.Escapar 12.NoApagues La Luz 13.Heroe

SMASHMOUTH: This has one song in from the Episode Jitters. Here is the Play List.

1.Holiday In My Head 2.Your Man 3.Pacific Coast Party* 4.She Turns Me On 5.Sister Psychic 6.Out of Sight 7.Forse Feild 8.Shoes 'N' Hats 9.Hold You High 10.Disenchanted 11.Keep It Down 13.I'm A Believer (From Sherk)
I Plan to make a CD of only Smallville song Once I have Enough CDs The CDs will be forsale.
For this moment this is all I have, but I will put more up as it comes along.